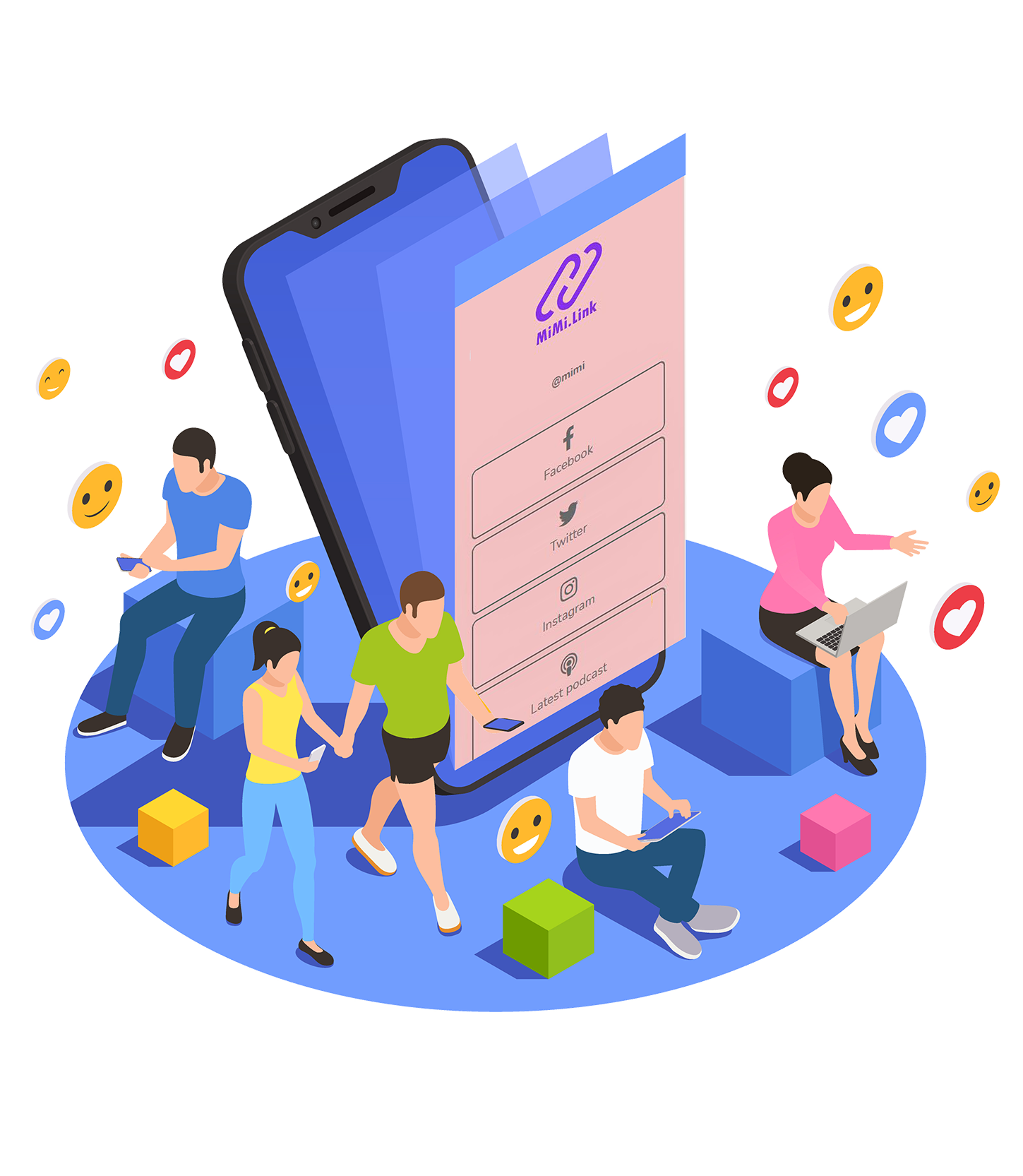 MiMi—one link all about You...You
Your linkinbio
Add your unique MiMi URL to your social media profiles and cross promote yourself to your followers and friends, directing them to all you content, all in one place. New content or links to share? No need to update your Instagram, Facebook, TikTok or other social media profiles, just change the details in your MiMi link. Get your link in bio instagram today!
Your 'about me' page
Use your MiMi link to easily share your contact details and info about yourself. Share multiple links to your articles, social media profiles, podcasts, videos, blogs and so much more, with just one link.
Your business landing page
Direct customers and clients to your key products, testimonials and payment pages through one easy to remember link. Use MiMi as an email signature, for your Zoom & Teams screen name, in a sales presentation, or as an e-business card. Supercharge your leads and engagements with MiMi.
Your page for anything you want.
A MiMi link is quick and easy to set up, customisable and can be edited on your phone, tablet or desktop. How will you use yours?
Customisable Pages
MiMi is customisable and is as unique as you are — take a look at these MiMi users
Join the MiMi movement today and supercharge your socials, networks and business!
Track your views and clicks
Detailed Analytics
Discover how many users are clicking on your MiMi URL as well as how your links are performing. We'll show you how many users are clicking on your links each day, week or in total, enabling you to understand what's working so you can improve engagement with your followers or customers
What's popular and what's not
Gain valuable insights into what your followers and friends see as your most popular content or which product or links your customers and clients find most valuable.
Location and frequency
Find out where in the world you have more followers, where you're an influencer or where your products are most popular.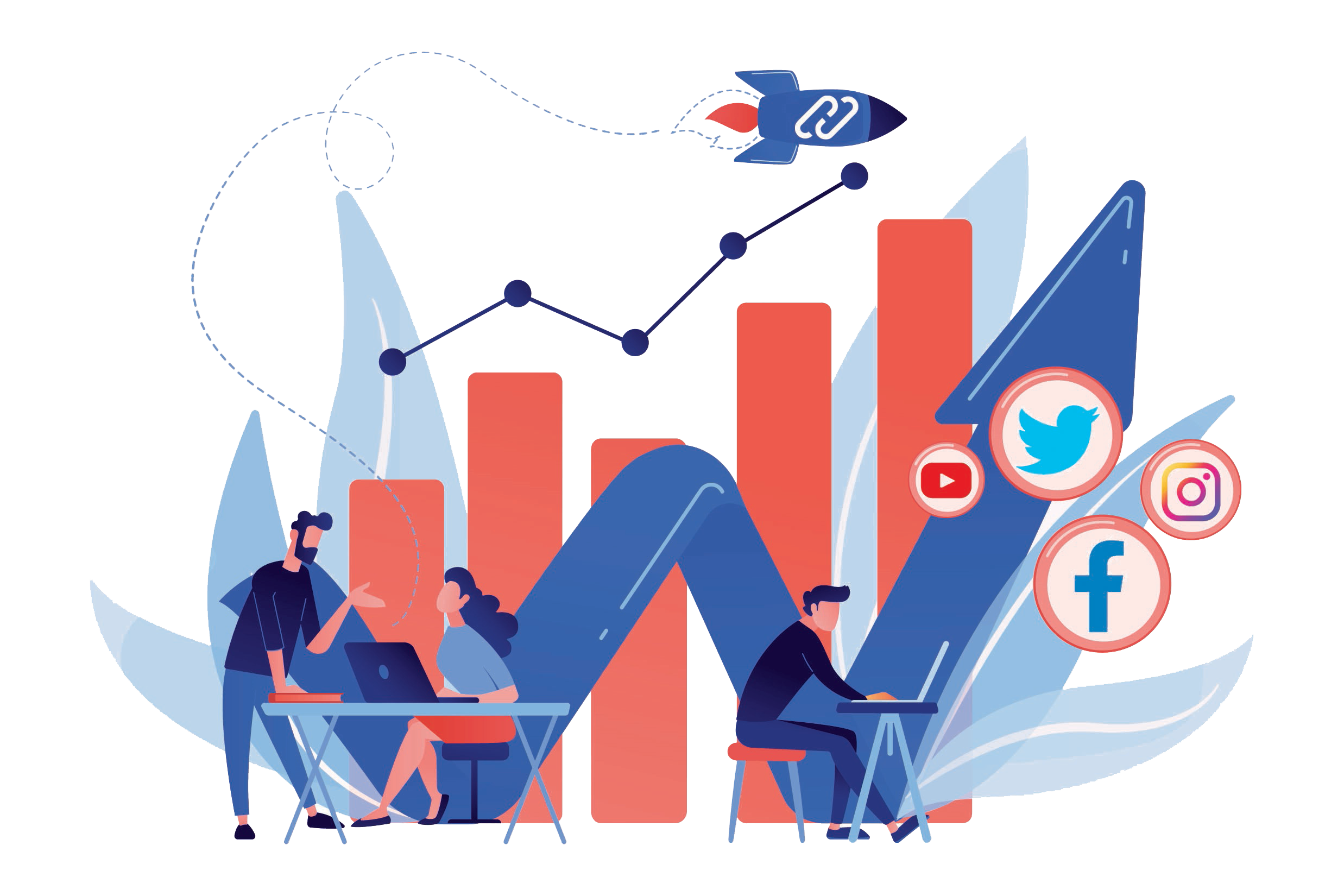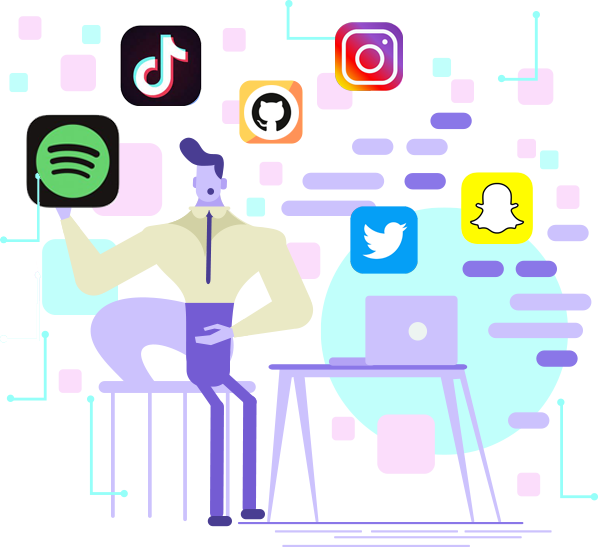 All your favorite icons
We've worked hard to ensure we have a wide range of social icons to pick from.
It's not who you know, it's who knows you!
Promote yourself with just one link
Forget handing out your business card, or trying to remember your social media handles, just share your MiMi link. Enable people to find and follow you in the click of a link.
Be visible and memorable
MiMi is fast becoming the most trusted and widely used link landing page service. So do away with a personal web page that will get lost and forgotten and use MiMi to help build your online presence. Google will also index your page so new followers and clients can find you on the web—and if you are looking for privacy, you can easily turn this feature off.
Make money with MiMi
You can use your link to direct people to your crowdfunding or donation page, to sell e-books and courses, or to link to your e-store and specific products. Drive traffic from your social media accounts and gain more sales.